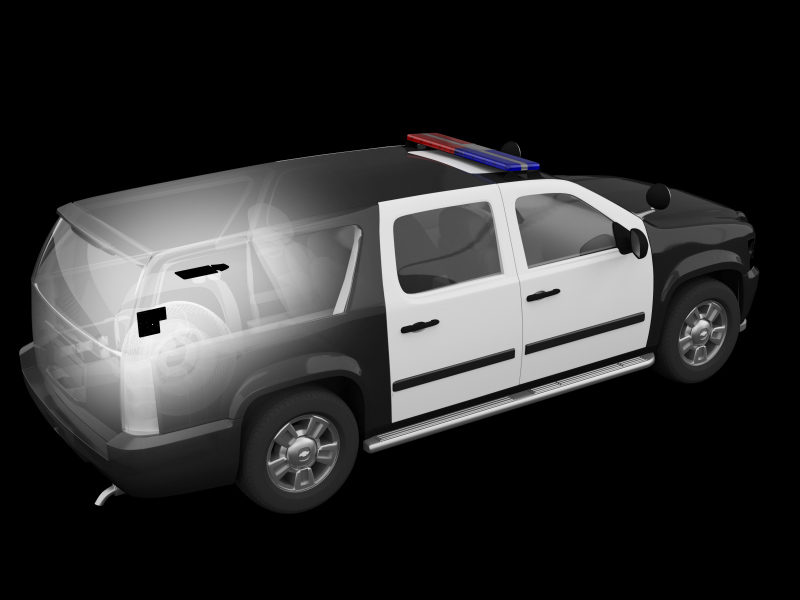 Perfect Fit for your Vehicle
Mounting plates are customised on customer spec to fit in any place of any vehicle,
so you can place your harness exactly where you want it.
Two examples for the Chevrolet's Tahoe/Suburban are shown here.
The cargo room's cup holder on the driver's side is removed, and a mounting plate with slits to introduce
your harness' cables can be fixed in its place. The harness can be serviced at any moment without disarming any part of the vehicle.
A harness with its plate can also be placed inside the cargo trim package, to keep your harness covered during the shift.
The package cover can be removed when the harness is being serviced.