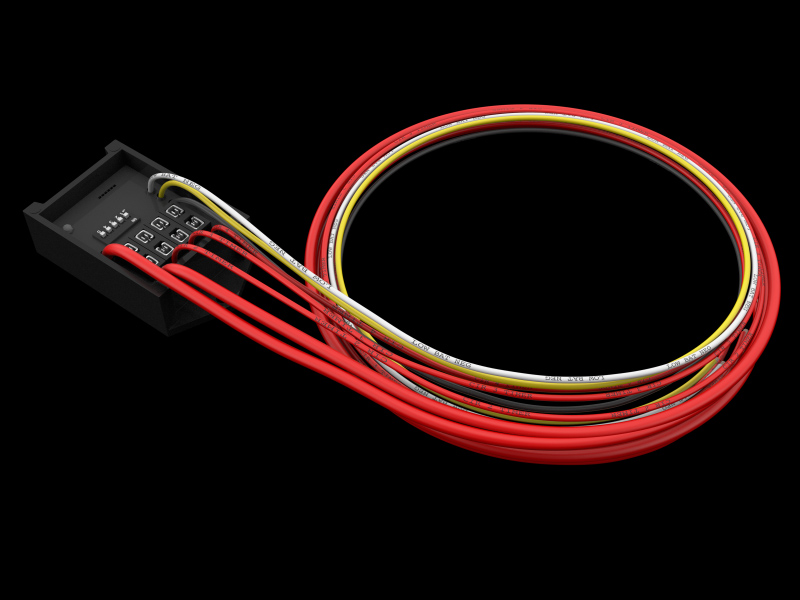 Timed Outputs for Any Build
Perfect for UC vehicles, adds 4 circuits and
our TS1 timer technology to any harness.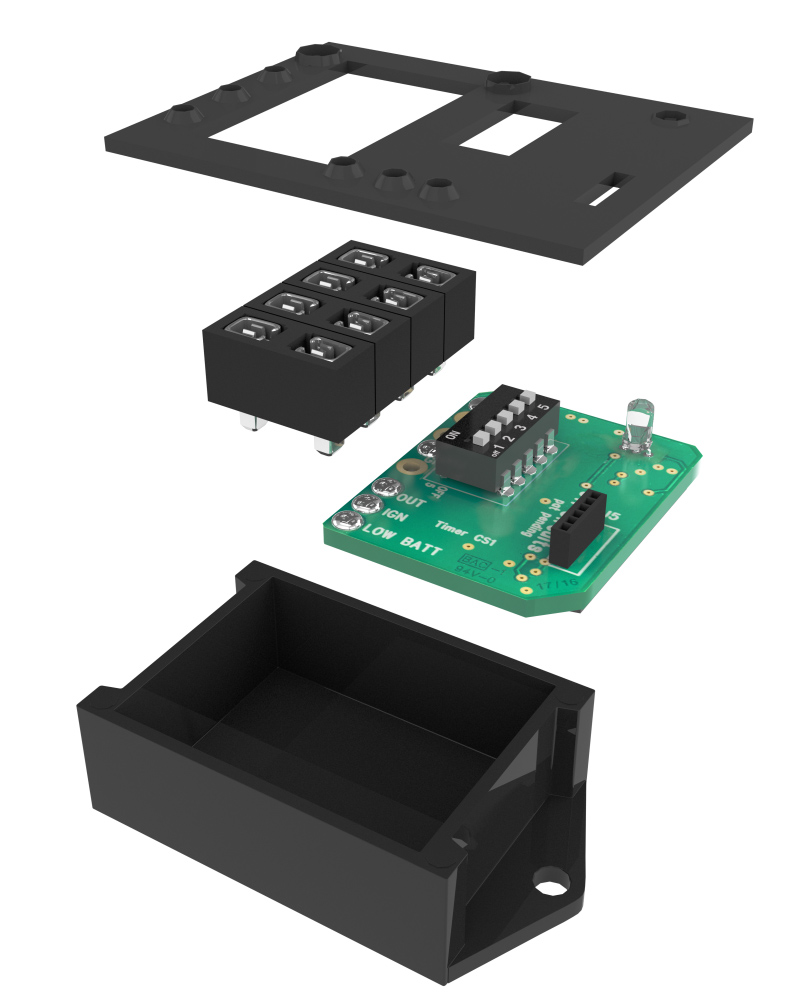 Micro 4 Technical Features
The Micro Four is a stellar piece that combines 4 circuit outputs and our Ts1 timer technology in a single box, that can be installed in any existing harness. Just connect and seal the wires like you would do with any regular circuit.
1 hot circuit.
3 timed circuits.
Standard timer settings from 0 to 4hrs. (8 settings)
Programmable for any settings between 0 and 17 hrs.
Programmable under and over voltage threshholds.
Shore Power compatible with the flip of a switch.
Rapid Igntionless trigger, even with dual batteries.
Also, its "Fail to closed" feature assures equipment will continue to function even if the timer fails while in service.
Along with the Multi-function LED with a programmable "heart-beat" the TS1 is "Smart Start" programmable. A Pre-event warning output can be programmed to send either a pulsed ground or latched ground signal prior to the timer, initiating undervoltage protection.  You can use it to trigger a remote start, or a dedicated low battery warning indicator.
All timer controlled equipment is set to automatically default to ignition controlled in case of timer failure. Even if something goes wrong, redundant failsafes make sure you can finish your shift.