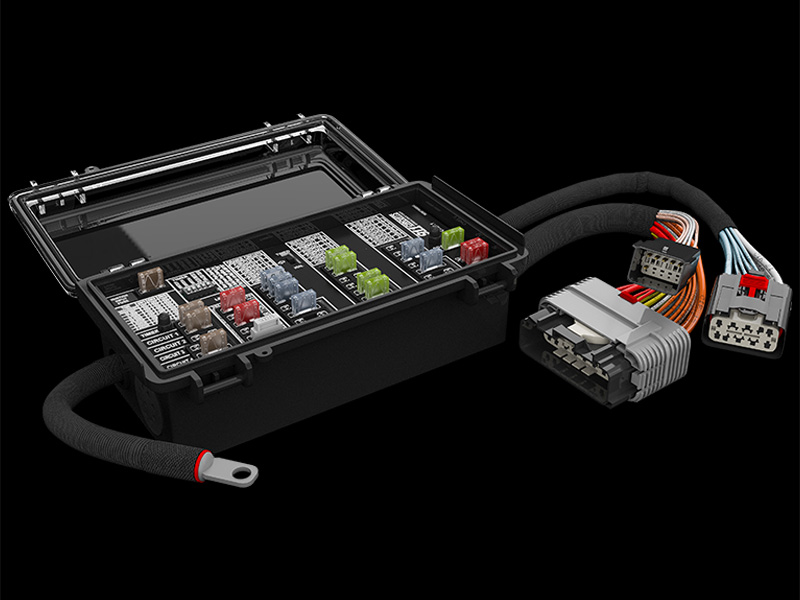 27 Circuits of Wiring Mastery
Designed for fully outfitted vehicles,
such as patrol and K9 units, or any complex build.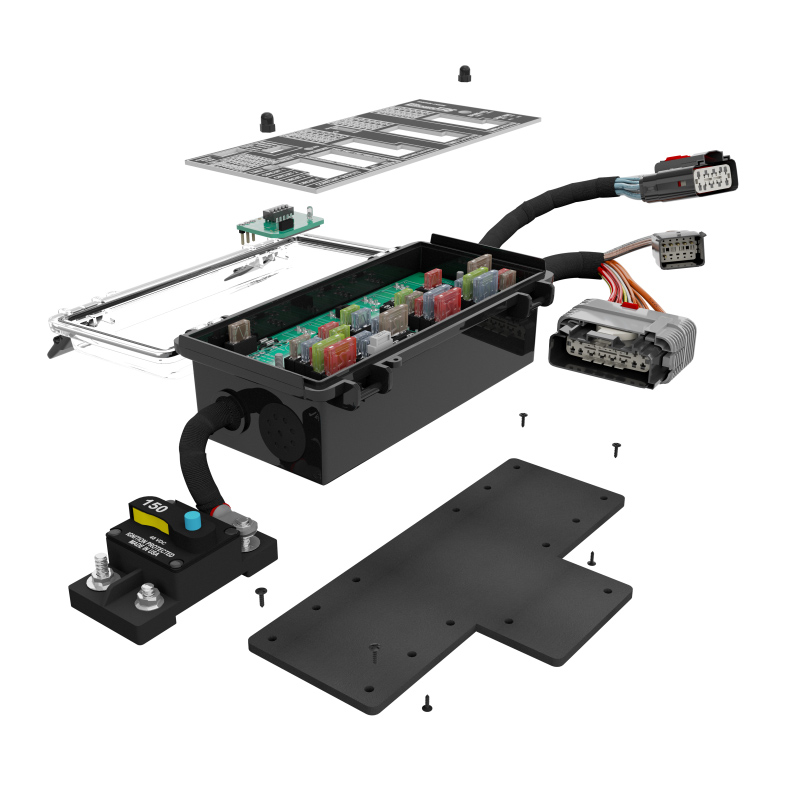 CH27.1 Technical Features
27 circuits (18x16gauge, 4×12 gauge, 4×10 gauge).
7 hot circuits (redx4, yellowx3).
1 Bypass circuit.
1 Siren Mute circuit (insert the siren mute resistor to this output to reduce 90% of siren volume when servicing the siren).
6 Switched outputs (orangex6).
Switched outputs can be set as either timer or ignition controlled with just the flick of switch.
12 timed outputs (whitex6, bluex6) that default to ignition controlled in case there's no timer present.
Timer settings are easy to program with our ts1 timer.